Our family took a second trip to Disney World in early December to have our kids see the parks decorated for Christmas. The wife and I had previously been to Disney around Christmas when we lived in Florida around 1999 before we had kids. However, as the trip got closer, more events got canceled. The huge gingerbread houses, as well as the Disney Vacation Club party, were both canceled. My wife kind of felt like everything blew up in her face, but we were only going down for 4 days, and it was a nice treat to top off the holidays. We went down in early December, and the kids were still in school, so taking their laptops was a must. We were only down there for four days but our kids were going to attend classes remotely on both the first and last day.
Bay Lake Tower is situated in an unbelievable location
 Like I mentioned before we are DVC members and our home resort is Animal Kingdom Lodge. So we usually stay there but we've stayed at Polynesian, Saratoga Springs, Caribbean Beach, Grand Floridian (on honeymoon), All-Stars Sports, Wilderness Lodge (awesome), Beach Club, and before we owned DVC we used to stay at Disney's French Quarter and we've even stayed at Shades of Green with my Father-in-Law being a former veteran. (Contact my wife for details on Shades of Green). For the first time in several years, we stayed at a resort we had never stayed at before- Bay Lake Towers next to the Contemporary Hotel on the monorail line and across the street from Magic Kingdom. The room was really nice with a modern flair, nothing too outrageous.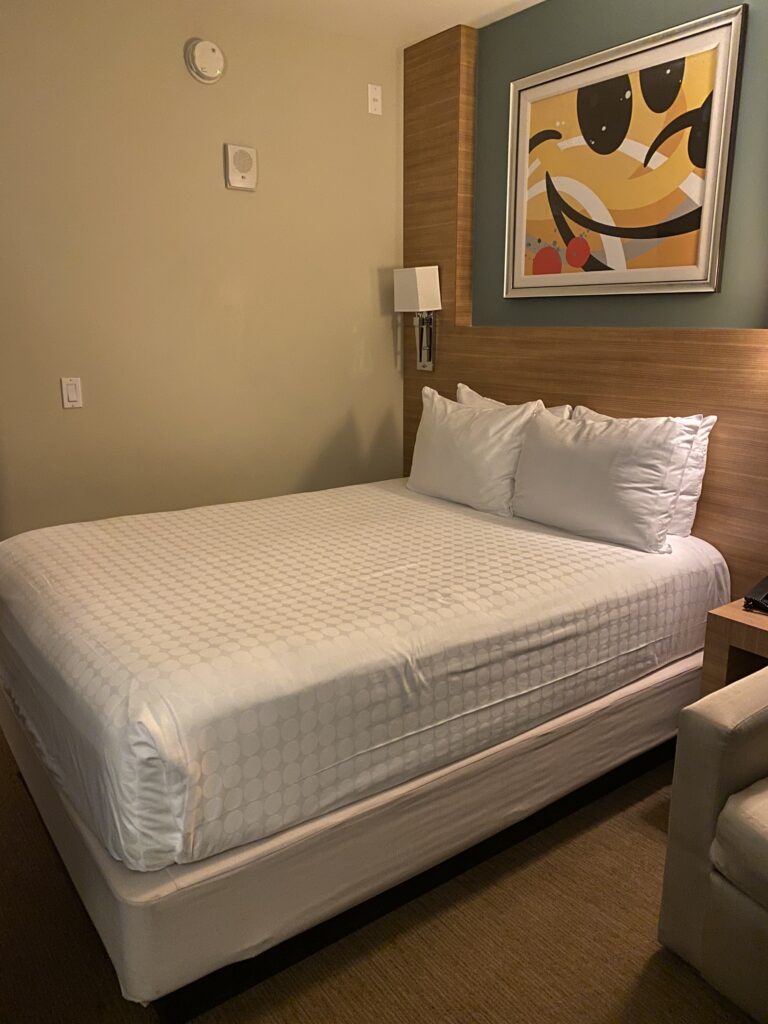 On the first day, the kids stayed in the hotel room for school until 12:30 pm. The wife and I went to breakfast at the restaurant next to Chef Mickey's in Disney's Contemporary. After we finished our breakfast, we brought back breakfast for the kids and then promptly left for the bus depot to catch the bus to Disney Springs. I don't remember all the details, but I specifically remember we waited an hour for the bus to Disney Springs. There was a mixup with the time that left us with a little over an hour before Laurie and I had to head back to the hotel. We only had time to shop a little and then promptly head back. We stopped at the excellent Parisian bakery, Amorettes, and one of my wife's favorite stores, Vera Bradley.  I'm sorry I don't have any pictures of Amorette's pastries as they are a sight to behold. Amazing pastries with alcoholic beverages and a great coffee bar as well, right in Disney Springs.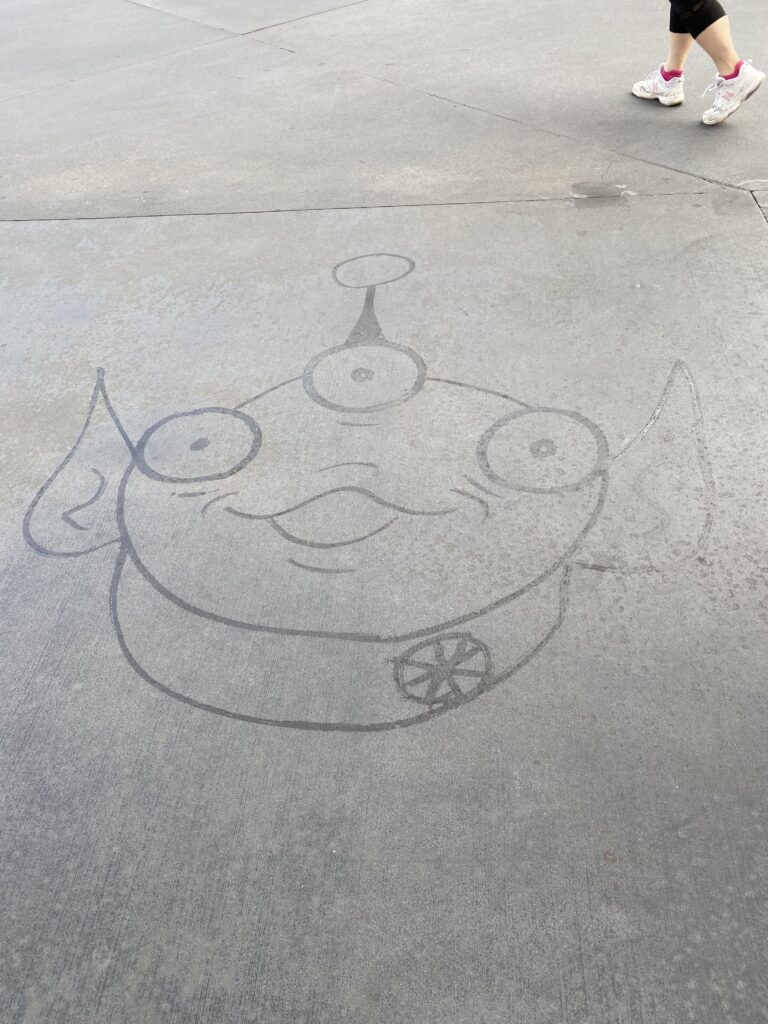 Epcot opened up the latest of all the parks, so we collected the kids and headed out to Epcot. We ate lunch at our usual place, the Mexican outdoor restaurant at the Mexican pavilion. The wife and I ate there, but Epcot also had a smaller version of the Food and Wine festival going on. So Laurie and I ate as we walked around as well. Because of social distancing guidelines, only specific tables you were allowed to sit at. So trying to find a table was challenging. We had to walk out of the Mexican pavilion and across the bridge to a stand-up table.
After lunch, we took our time walking around, having our pictures taken (with masks on), and eating and shopping. The kids, I think, were having a great time. We had reservations at Via Napoli in the Italy pavilion. There weren't any dining plans available at this time, so we were paying out of pocket.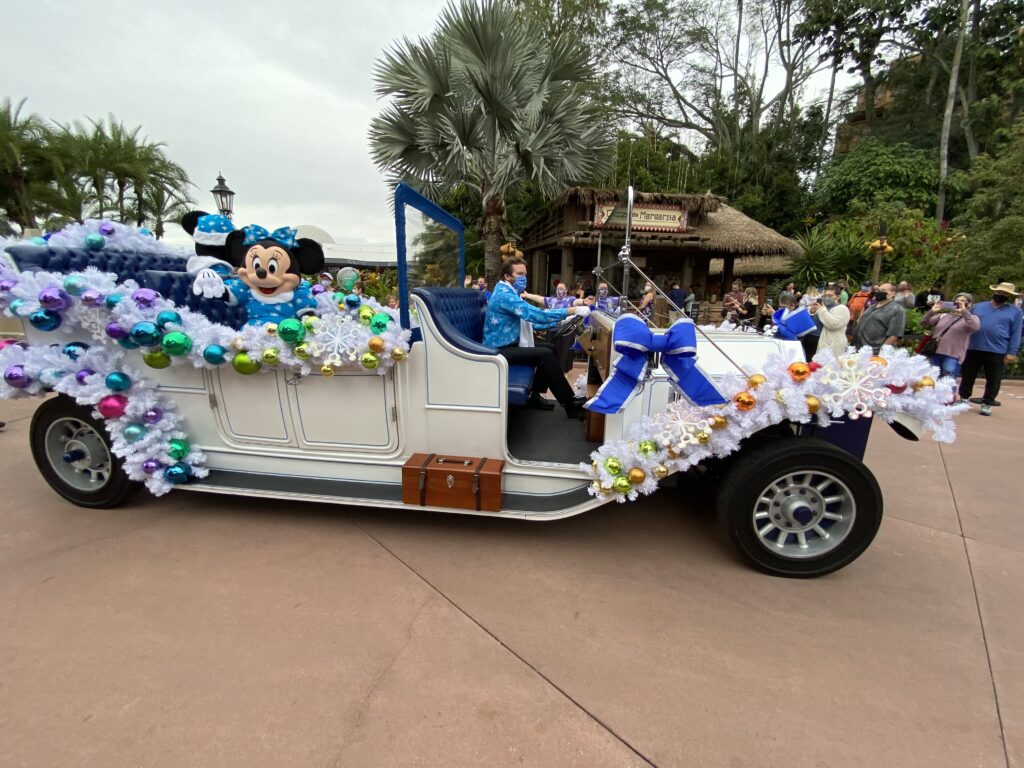 Great insider info coming at ya: We have the Chase Disney rewards credit cards. We rack up enough points to use those points like cash for food and souvenirs. We also buy Disney gift cards in bulk from BJ's Wholesale Club when they are on sale. Between the two, we try not to charge anything extra. We invariably charge some things but going to Disney is an inexpensive venture for us. We priced out going to say… Denver, where we used to live, would be something like $5k for the four of us for a week. Yikes!!! It's cheaper to go to Disney mainly because we are DVC members and pay for no hotel, and we don't rent a car either.
The next day we journeyed to Animal Kingdom and got there early. All of us were standing in a line waiting to be photographed just over the bridge, whereby the massive tree is the backdrop. There was one couple in front of us, and I noticed them when the guy gets down on one knee and proposes to his girlfriend. Everyone around claps and cheers and that was pretty amazing to see. We didn't stay in the park all day as Animal Kingdom is a small park, and we do it all reasonably shortly. That night we had reservations at the Wave Restaurant inside the Contemporary Resort. Wow! The food was incredible. Check out the pictures below.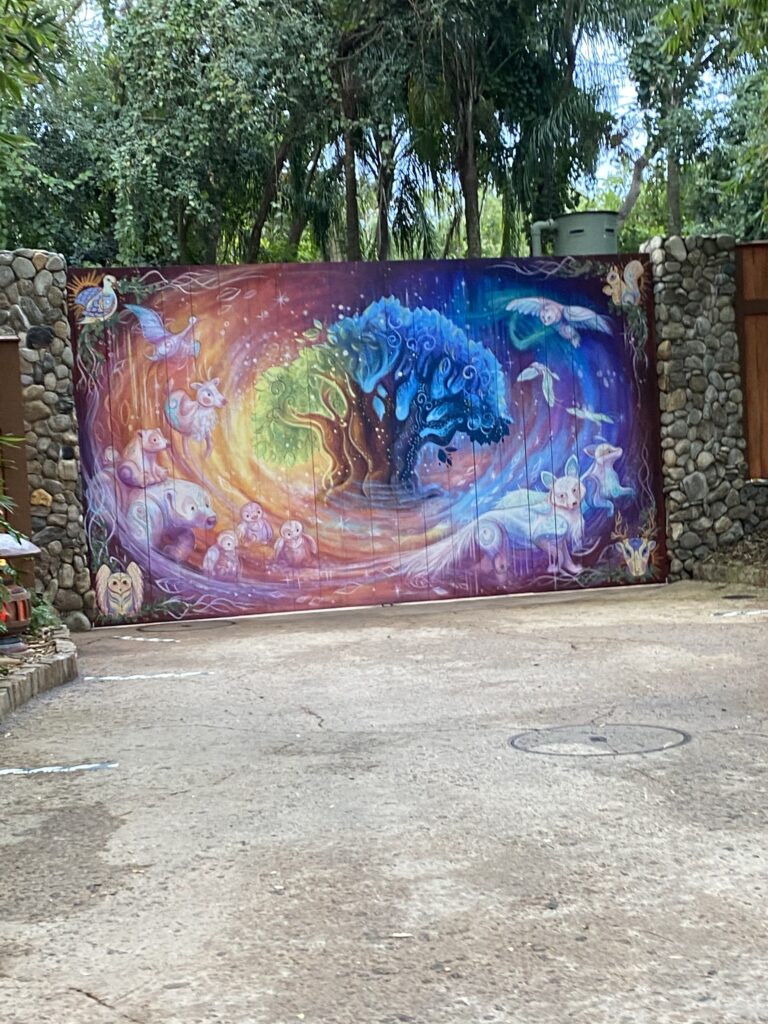 My wife normally doesn't get on rides but she rode Space Mountain this time
The next day we went to Magic Kingdom, usually not my favorite place to go. It's always very crowded, but this trip was the exception. Park capacity was capped at 35% if I remember correctly. I hate to say it, but the park was more than tolerable. We had a great time, got to see some shorter parades, and the place was dressed up as usual with the towering Christmas tree at the beginning of Main Street. We stayed until the park closed, which my son always wants to do, but his mother and I hate doing it because of one reason or another. The pictures at nighttime were spectacular. True story as we were leaving, my wife wanted to get a shot from the Disney photographer in front of the castle. I was annoyed as usual, but I stopped. At this point, it started raining and was right at 9 pm when the park was due to close. The photographer popped off several shots, and below you will see the result. I think the results speak for themselves.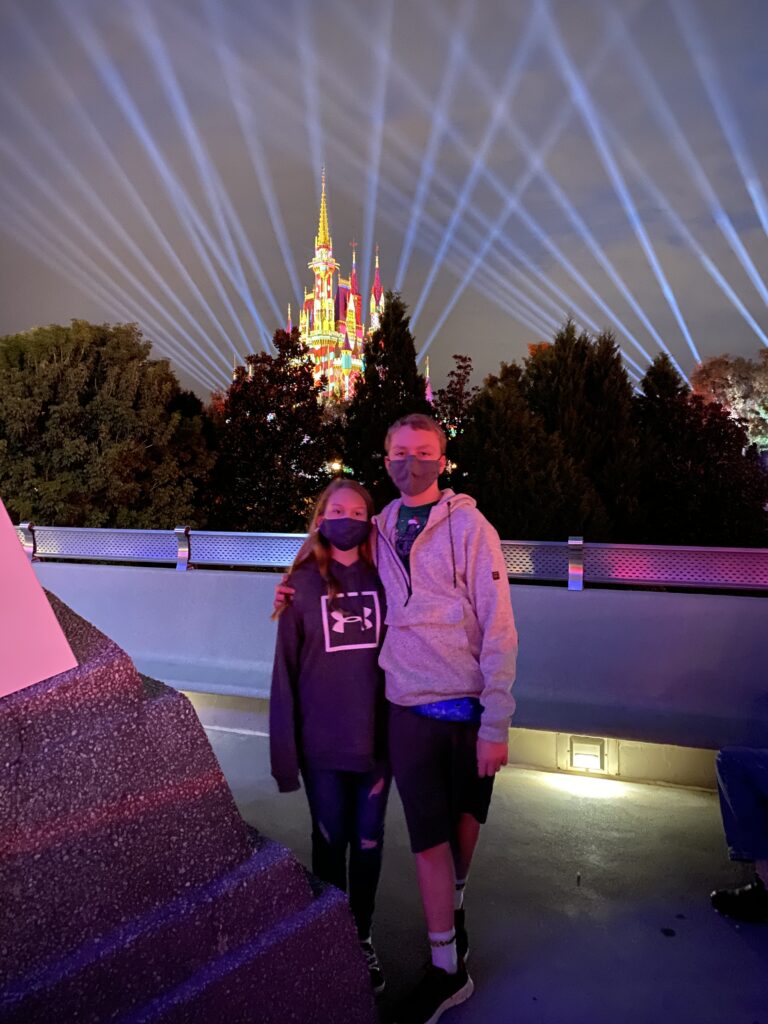 I think night shots are my favorite photos
All in all we had a great time, as usual, with lots of memories for a screwed-up year but we made the most of it. Some people think we were a little nuts for going down there but I believe that it was more of a mental health break that we desperately needed. That last photo that was taken was incredible. We had it made into an 8×10 canvas that we hung in our foyer. Just an FYI for our own knowledge we wound up getting tested when we got back for the virus and we all tested negative- both times.
It's already April 1st here in New Jersey and we are looking forward to the summer. Although my wife is the ONLY one with plans to travel this year (In December to Disney with her mother) I can't wait to get out from under this cloud called Coronavirus. We have possibly big plans for 2022 but nothing I'm ready to share as of yet. On a personal note, I'm getting the vaccine 1st shot on Monday the 5th. Most of the extended family has gotten the 2nd shot already and we're waiting to see about the kids. My son has severe food allergies so I'm not sure he's getting it at all. Till next time take care of yourselves and each other. If anyone is interested in planning a Disney Vacation or just has any questions, you can submit your questions in the comment form below or contact my wife directly at lvanzant4@yahoo.com.