It's far from ideal to travel during a pandemic. Your doctor will not give you the green light to do it, nor is the U.S. State Department or the U.S. Centers for Disease Control. Global COVID-19 Pandemic Notice.
However, the urge to leave your house is an urge that cannot be ignored for long for some people. I have the wanderlust bug ever since I can remember. This year has not been kind to anyone, but those of us who love to travel have been especially hard.
If you absolutely must travel and are committed to social distancing and mask-wearing, it's possible to lessen COVID-19 risks during travel.
Driving is the preferred method and avoids public spaces, but here are some guidelines to help you with if you must fly. The crowded security and boarding areas are more of a concern than the planes themselves, given HEPA filters that capture 99 percent of microbes and the new electrostatic disinfection. You are better off making sure you are 6 feet from everyone at all times instead of freaking out about being stuck in the middle seat. Everyone on the plane must wear a mask.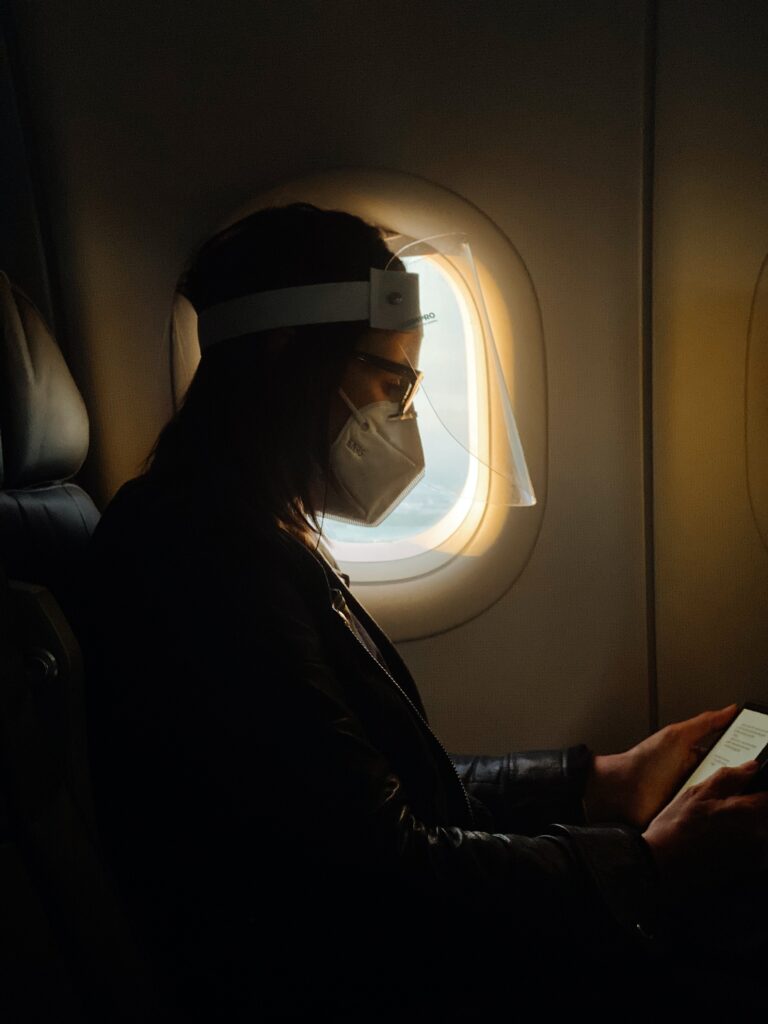 When you leave home, use a mask over both the nose and mouth, stay six feet from other people. Use that mask correctly. "I see many well-meaning people wearing masks or face coverings improperly, with the nose exposed," says Dr. Joyce Sanchez, an infectious disease specialist and medical director of the Travel Health Clinic at Froedtert and the Medical College of Wisconsin. "Since droplets are spread by both the mouth and nose, they should both be covered."
It's being close to other people, not moving from place to place, which is the most dangerous. "Of all the precautions you can take while out in public or traveling, maintaining physical distance from others outside of your household is still the most important to curtail the spread of COVID-19," says Sanchez. So imagine you're in a zombie movie, but refrain from running away from others and screaming.
You might think avoiding restrooms are a must, but peeing on the side of the road is illegal in all 50 states and also contributes to some rather nasty diseases. If the restroom is busy, wait outside if possible, again congregating amongst your fellow humans in a poorly ventilated space is the fastest way to contract this virus.
Hotel lovers need not despair; a traveler committed to masks and remaining six feet from others is likely to be okay, regardless of the accommodation. Do not stress if your hotel doesn't have keyless entry. You will need to touch the door handle to get into your room anyhow. Just wash your hands (and your key card) once you're inside. More critical: avoiding packed elevators and ensuring your hotel has a plexiglass barrier between you and reception staff and that guests are not crowding each other during check-in or check-out.
It doesn't matter whether a hotel is a chain motel/hotel or a boutique inn. Marriott and Hilton just announced they'll require masks in public areas; Hyatt already requires them in the U.S. and Canada. Also, look for employers that provide employees pandemic support—training, PPE equipment, sick leave, and fair compensation, which translate into a safer environment for everyone.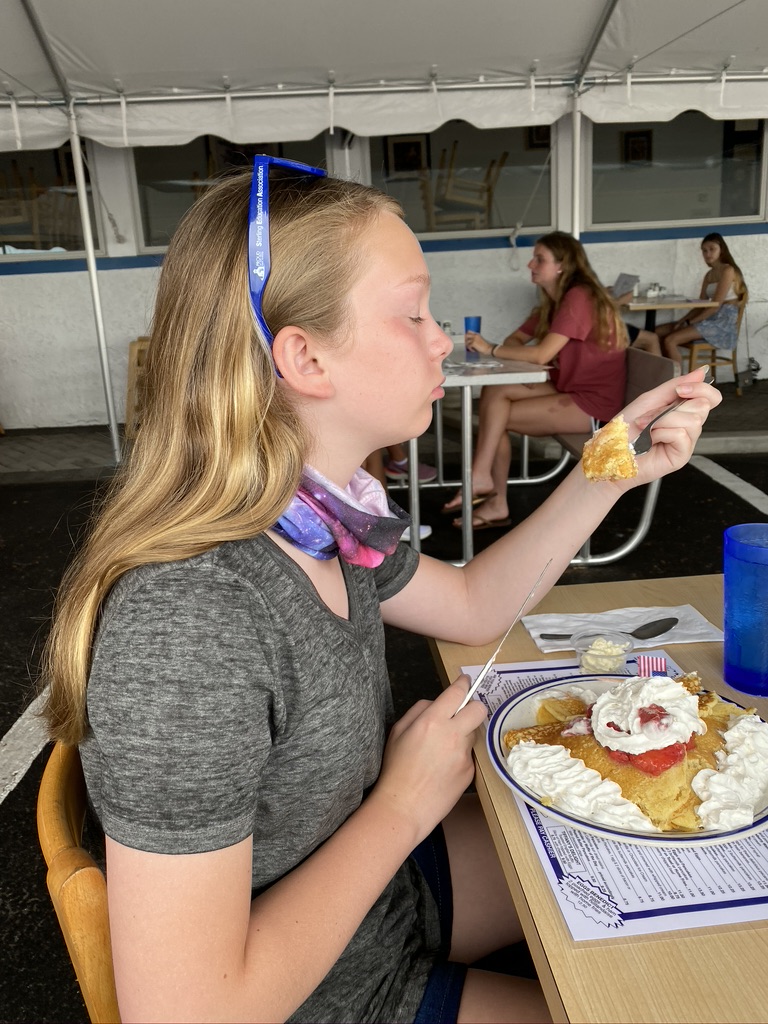 Eating out in my home state of New Jersey has been restricted to outdoors only with social distancing guidelines enforced. This has been the case since late March. Not all states in the U.S. are enforcing these guidelines, although that is changing as of recent.
Be sure to find out if your healthcare plan or travel insurance even covers COVID 19-related costs. Traveling is no longer as simple as booking a hotel and a flight. Travel, by its very nature, has risks. If the stress of travel outweighs the benefits, you need to question whether you should travel. Also, don't put all your faith in a negative COVID-19 test or fever checks. While they can help prevent viral transmission on the road, they can also give you a false sense of security.
Temperature checks are becoming the norm in airports and theme parks and even some hotels and restaurants. However, people with non-transmissible illnesses can run a temp, and many infectious COVID-19 patients do not have a fever—or any symptoms. Relying on fever as an indicator of COVID-19 in and of itself is not sufficient, they are a tool that can be used to protect symptomatic individuals from infecting others.
On a personal note my family is traveling to Florida around Halloween for roughly 6 days and we are thinking about leaving the state again in early December. In our case the mental health aspect outweighs the risks. My wife and kids have been cooped up in New Jersey since November of last year. Normally we travel 3 to 4 times a year out of state. So we are long overdue. I was lucky enough to travel to Australia in February of this year just before the travel restrictions took place so I'm in a different boat than the rest of my family. Don't get me wrong I'm ready to get out of town too, but I was able to have an amazing trip earlier this year. Check out my Youtube channel for several videos I took while in Australia.
What are your thoughts on traveling during this pandemic?