Tuesday was our day to tour Paris, but the wife and I couldn't agree on how exactly we wanted to do that. As I have stated before- do as I say, not as I do. Don't ever wait until the last minute to book a tour in a major city. However, I had been to Paris twice before and my wife once before. We had been planning out this entire trip almost a year before it happened. So in those months leading up to the trip, I just forgot to book a tour.

If I did not make it clear in my last post, the Eurostar train dropped us directly in front of the gates to Disneyland Paris. Our hotel was a short walk to the train station, but we decided to take a taxi into Paris. It was a lot more expensive, but we felt it was a better option in our case. We didn't feel comfortable with two kids and having to change multiple trains to get into Paris. The night before, we booked a tuk-tuk tour, and we scheduled to meet around 10 am a couple of blocks from the Eiffel Tower. (See my wife's pictures of the tuk-tuk below). The tuk-tuk is an open-aired three-wheeled vehicle with a driver who was also our tour guide. It was bizarre at first, but afterward, we all agreed it was one of the best tours we've ever done in any city. We booked this tour through the Paris City Guides App on my iPhone. It was ridiculously easy, and the best part is I booked the trip the night before! Yes, our family does fly by the seat of our pants. As I mentioned previously, it was idiotic to wait until the very last minute to book a tour, but it turned out to be a fantastic mistake.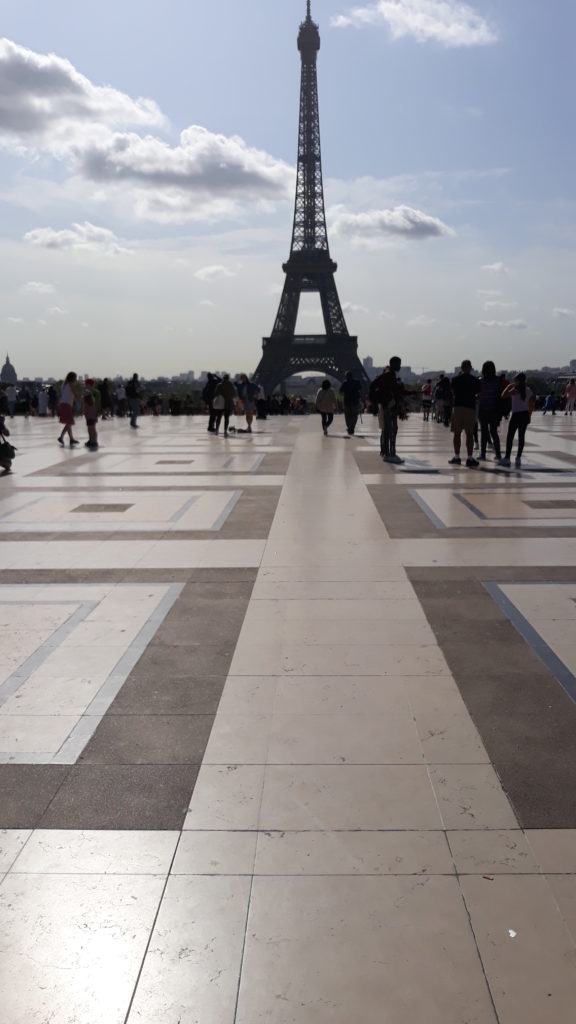 We had a wonderful breakfast again at the buffet in the hotel and then promptly caught our taxi. It was roughly an hour or so drive to our destination in Paris. We wound up getting there 25 minutes early, so we decided to call our contact for the tour to just let him know we were there waiting. I didn't expect him to rush to meet us, but he was there 10 minutes later. I think the kids were a little baffled when the tuk-tuk pulled up to the curb. "Are we going on this?" I believe was blurted out. I have to laugh now because everyone in this country drives in humongous vehicles and Europe it's precisely the opposite for obvious reasons. I have to admit I was a little uncomfortable at first riding in the vehicle, but I adjusted to it after a while. I'm not sure how my wife felt at first, but I know what the kids were thinking. We took this trip in August, so it was warm, but not hot outside. Paris had been going through an extreme heatwave earlier that summer, but by this time, it had cooled to around 80 degrees Fahrenheit in the daytime. So being in an open-aired vehicle was perfect. I think we all appreciated that you could feel so connected to the city.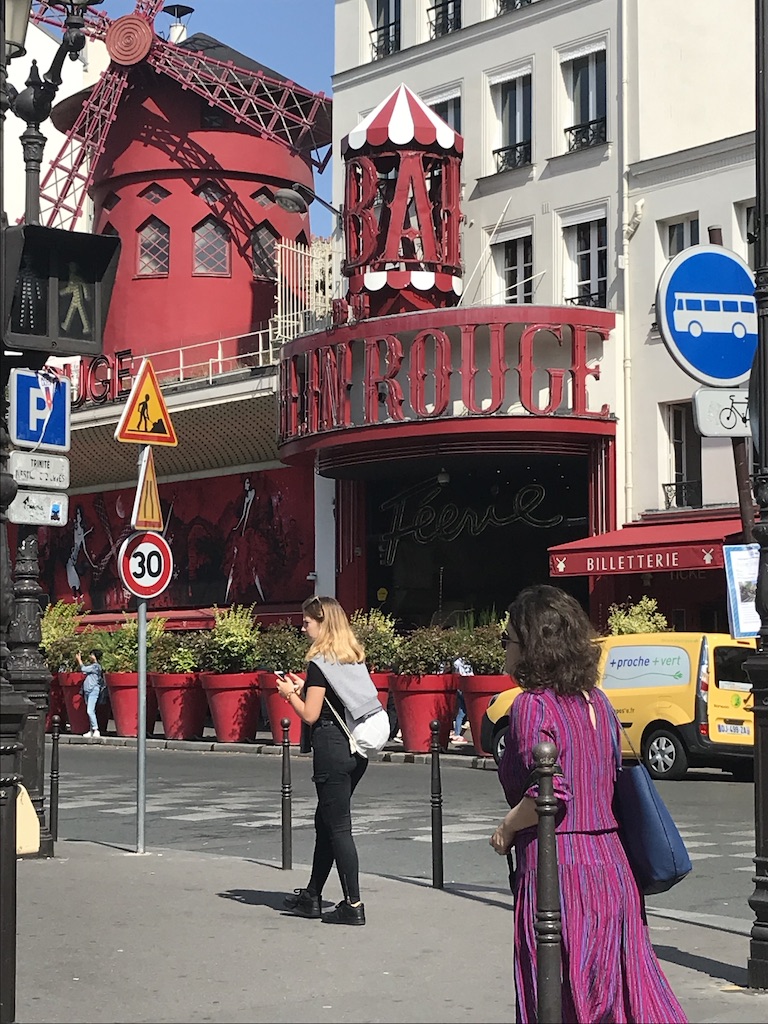 We were able to tell the driver, Mike, to take us wherever we wanted to go, and first up was to take us to the best bakery he could find. We settled on one not too far away, but it was the best one in the area. I apologize I don't remember the name of it. I've looked through all my receipts and even my credit card statements and couldn't find the name of it anywhere. We bought some bread that came in handy for lunch later, and several other goodies. Unfortunately, my son, who is allergic to lots of different foods, cannot ever eat at a bakery. There's too much exposure to nuts. We resumed our tour of the different arrondissements or districts of Paris. We booked Mike for four hours, and he took us everywhere!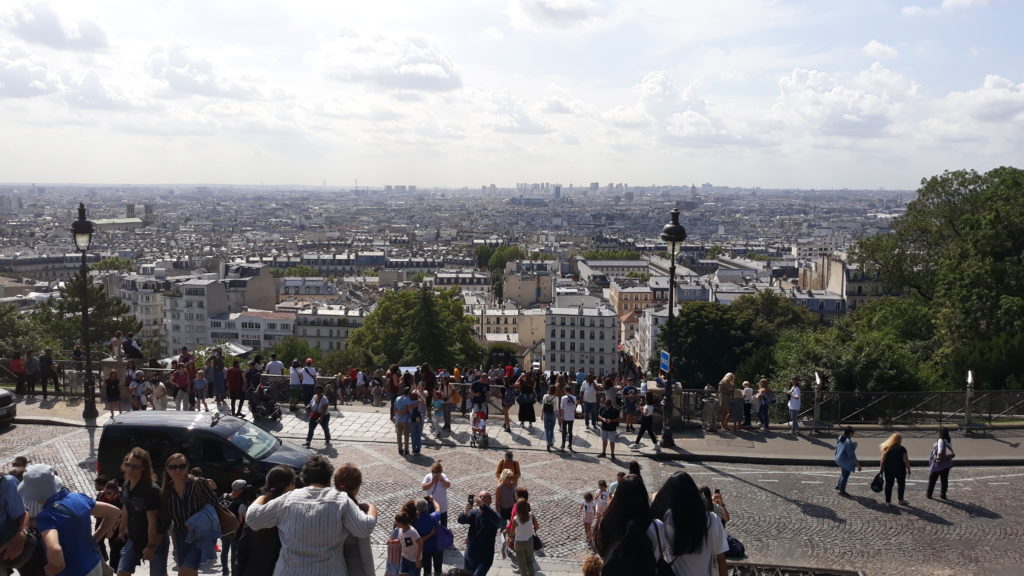 Of course, we stopped at the obligatory Eiffel Tower stop, the Louvre, and the Arc De Triomphe on the Champs Elysee. When we stopped at the Arc, we saw an older man running across the circle, which you're not supposed to do, just before a stream of oncoming cars almost mowed him down. Some people are stupid beyond all reason. We were all starving for lunch, so we stopped for ice cream. Yes, you read that right- ice cream. It was the best ice cream I've ever eaten. The name of the place is called Amorino. I don't know how, but we spent $44 on ice cream. My wife bought macarons to eat and also for gifts. That had to be it. We've bought macarons in South Florida (delicious believe it not), New Jersey, and now Paris. These macarons were unbelievably delicious, as they should be, but I also remember the macarons in South Florida were made by a Frenchman as well.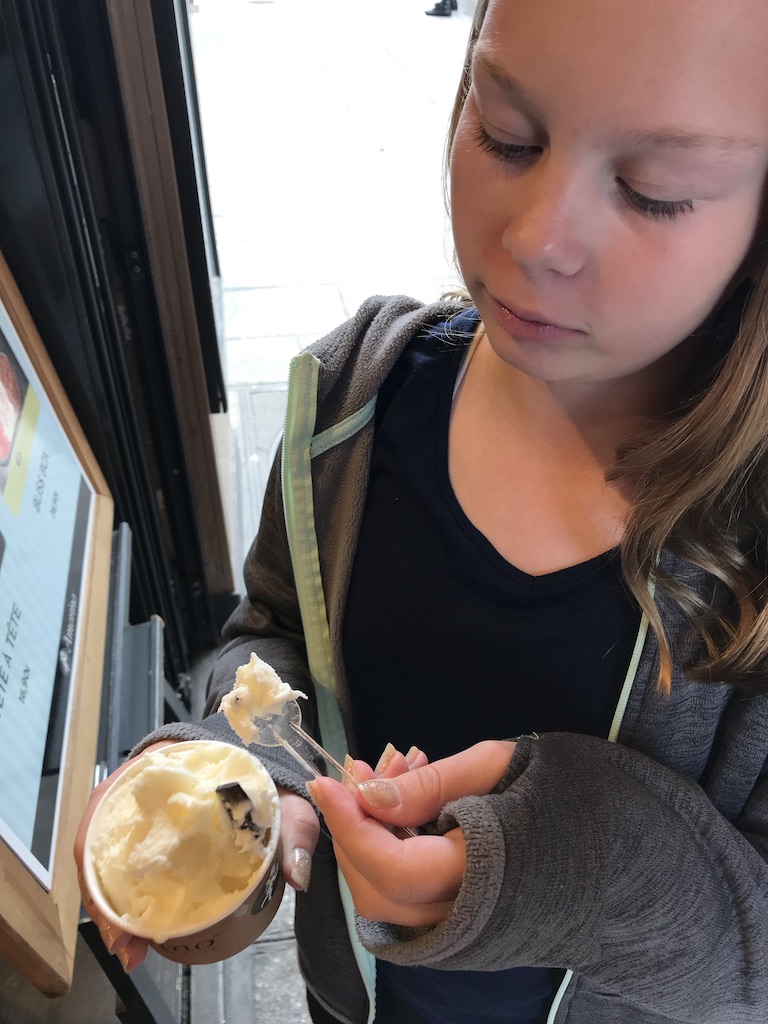 We also stopped in an arts district, Montmarte, on the hill overlooking the Eiffel Tower in the distance. It was right next to Basilique Sacre-Coeur de Montmarte. Since we did not plan this trip ahead of time, there was no way to get into the basilica. We took a break at the basilica, found a restroom, and browsed some street art. I was very tempted to buy a few items. I prefer to support independent artists than larger commercial artists. But I didn't see anything that really caught my eye. I remember, at this point in the tour, we were starting to get hot. We didn't make any more stops that I remember, and we drove through a half a dozen districts in Paris- it was all kind of a blur, but I tried to savor every minute of it. I look back now and realize that we both showed our kids as much of Paris as we possibly could in one day.

Paris is to this date my favorite city I've ever visited with Vancouver coming in a very close second. I've been lucky enough to go there for my third time, two times with my wife, and the first time was another time in 1995. There's something magical at night that happens in the old district. All of the buildings are in a glow of streetlights, and the city is most spectacular at night. I've never seen anything like it. I've seen pictures of Singapore at night, but for me, nothing compares to Paris. The architecture is captivating and made more magical by the lights at night. The myriad of people, there's no better place to people watch.
I could go on about Paris, but I think I need to wrap this post up.
If you've never been to Paris, but have always wanted to go, please do so and make sure you stay centrally located. I have the name of a centrally located hotel in the 1st district, that has a bakery right down the street and that is very cozy. (Cozy in Paris means small). My wife and I stayed there in 2004- Duminy Vendome located not too far away from the Louvre. Please, please leave any comments or thoughts on your favorite city and why. I love hearing about other people's travels.