The last stop on our 10-day cruise to Northern Europe was a little town on the eastern shore of Denmark called Fredericia. It was a town of 50,000 and never had a cruise ship dock there. I got up early as usual to go workout. I went outside first to go run on the promenade deck and noticed we had already docked and was greeted with a Danish 'delegation' waving little Danish flags on the shore with a 10 piece band included. I was a little surprised, to say the least, but after I thought about it later when you put it all together- a town of 50k, the first time a cruise ship or Disney ship (not sure which) has docked there, it made sense. Did I mention this was just after 6 am? Our tour guide met us at the bus after we disembarked the ship and greeted each and every guest and shook their hand. He did the same thing when we were finished with the tour.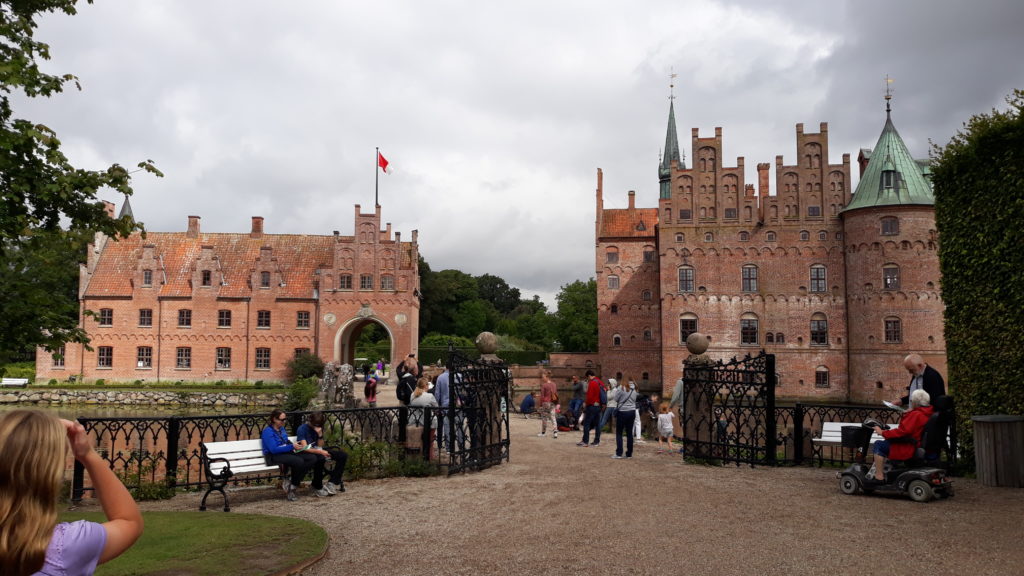 Our tour went to Egeskov Castle about an hour and a quarter outside of Fredericia. The castle was located on a massive piece of property. Whereby they had created a maze where you can walk through made from hedges and also treetop bridges spanning at least 4 trees, a car museum, a motorcycle museum, and a bike museum. So we were free to wander and explore basically until the bus left at 12:15 pm. If you wanted to go inside the castle, we had an appointed time to meet in front of the castle, and we would go in as a group because the castle, in all honesty, was not as big as one would think. They staggered the groups to accommodate everyone due to the small size of the castle. My wife and I had been to the Loire Valley in northwest France and have seen some of the most majestic and awe-inspiring castles that were ever built. This was not one of those castles. Unlike the castles in France, this castle is still owned and lived in by a succession of owners for over one thousand years. Denmark was founded sometime in the 10th century, and this castle was built in the 12th century. The Danes had a small empire at one point in time, but like a lot of the Nordic countries, they at one time were also ruled by the Swedish.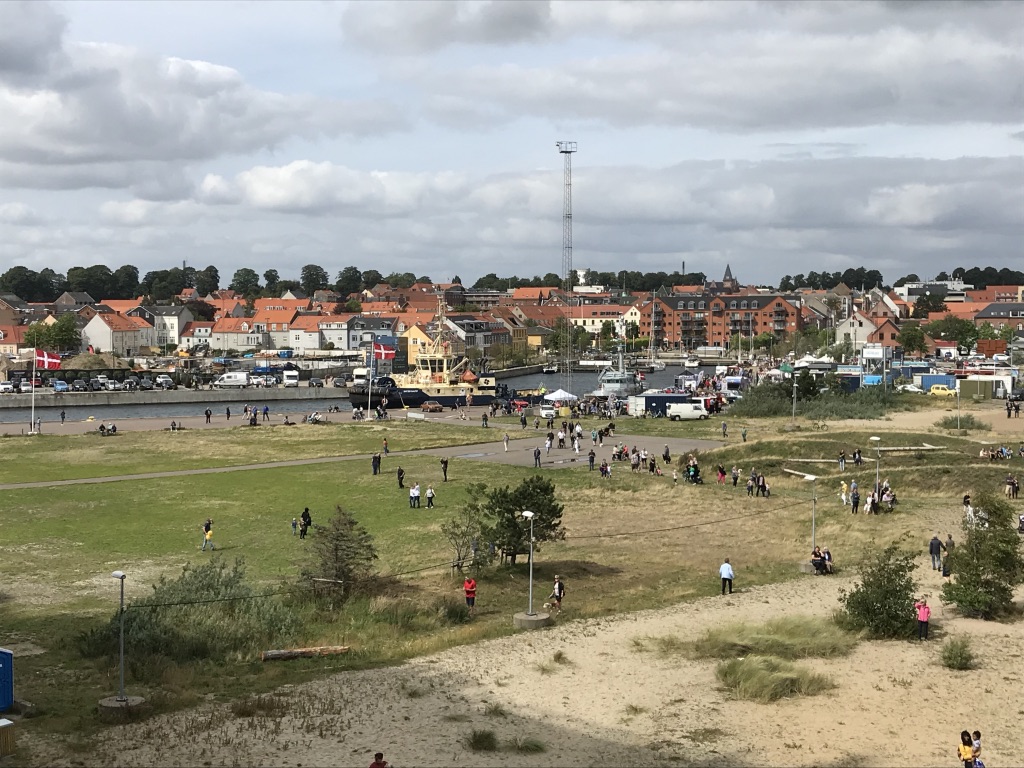 We wound up having a bite of food at a food kiosk on the property along with some coffee, of course. I was interested in the motorcycle museum while the kids and my wife were playing on the playground. I snapped a lot of photos of old classic bikes. We all climbed up a narrow, iron, spiral staircase up into trees. The owners had built chain bridges going from tree to tree. It felt like the bridges were 25 to 30 feet in the air, they were a lot of fun, and a little spooky for some guests we encountered.
The tour of the castle itself was a little underwhelming but nonetheless was very charming. The artifacts inside the castle were of typical fare. When extreme wealth afforded trips to Africa to go hunting so they can hang their trophies on the wall. When we left town, we had to go through passport control again, but unlike Russia, the customs officers were very friendly and a pleasure to deal with. Russia was more like – stern and a little scary. My family and I got back on the boat, and we immediately went to a movie, Aladdin live-action. I was more interested to see the send-off that the town put on as we left the docks. To put it bluntly, it seemed a good portion of the town came down to the pier to bid us goodbye. They had a stage set up with several different singers singing Disney songs. I pretty sure everyone on board was a little shocked and amused because a good portion of the boat was outside on the promenade deck to wave goodbye. I stayed out watching the people until the ship started to leave. As we were leaving, there were 3 cannon shots! I went back to my family in the movie theatre to finish watching Aladdin.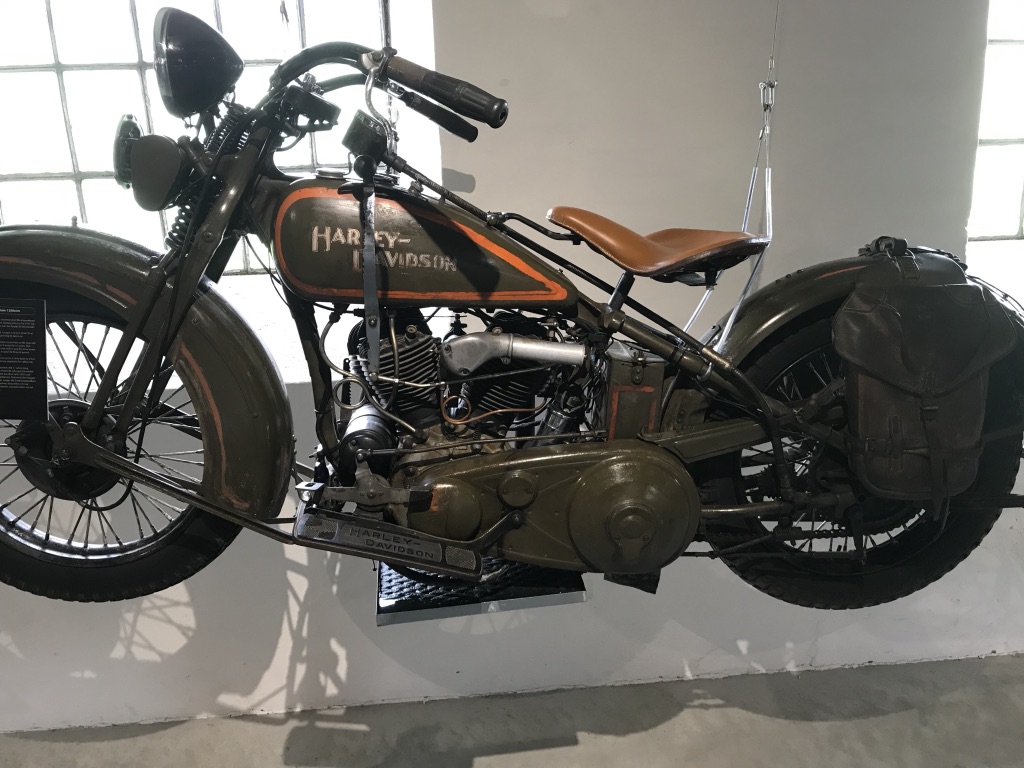 I think this was one of the kids favorite stops because they got to play a little with NO museum tours. We had a really good time and glad we skipped the Lego tour which was an option on this stop in Denmark. It was a little said because we knew this was the end of the cruise. Our next stop we would disembark in Dover, England; take a couple of trains to get to Disneyland Paris and spend the rest of the vacation in our hotel almost inside Disneyland Paris.