I think by this point on our ten-day cruise, everyone on the boat was ready for a day at sea to relax, but it was not to be. The fourth stop was Stockholm, Sweden. We were greeted with partly cloudy skies and beautiful weather when we arrived in port. It was slightly warm in the afternoon, and everyone was out and walking. We met our tour guide who strangely enough didn't match the stereotypical Swedish looking person. She had dark hair and dark-skinned. Anyways, we promptly went to the royal palace.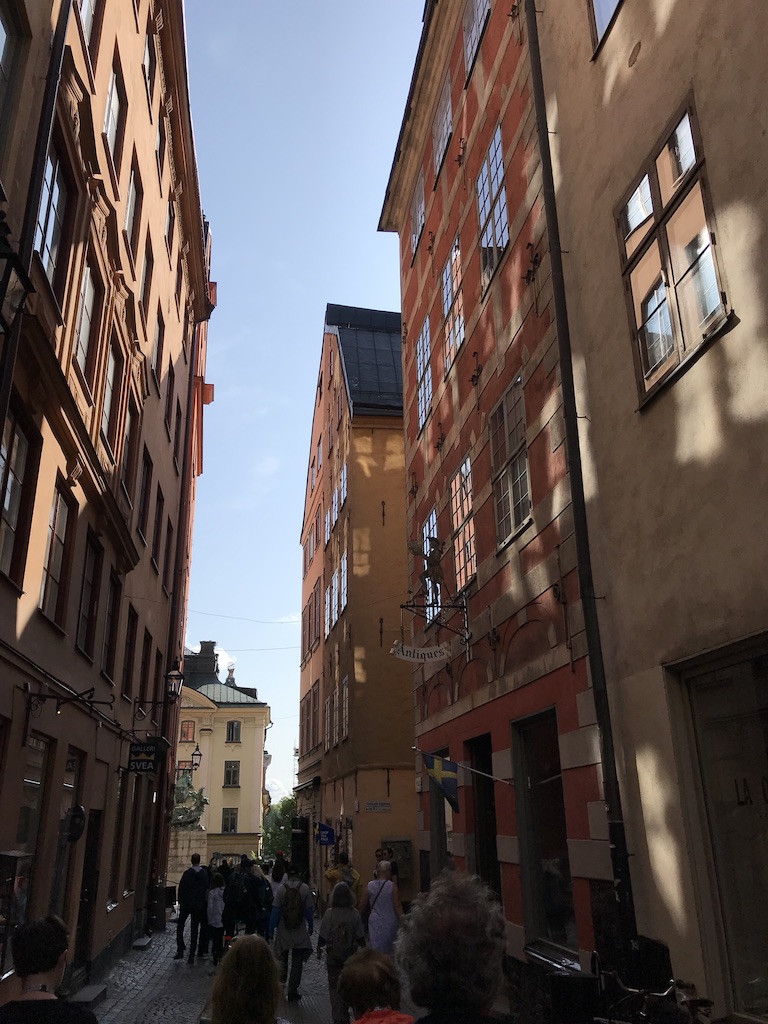 We only saw the palace from the outside there were currently no tours offered that day. A king and queen still rule Sweden. We took a tour through the narrow cobblestone streets and eventually got to shop, eat and stroll on our own. Walking through the streets of Stockholm was very quaint, and by far, we enjoyed this part of the tour the most. We stopped for homemade ice cream, and I found the fluffy sweater I wanted (which funny enough is made in Norway, the only Scandinavian country we did not visit). Stockholm, by far, was almost everyone's favorite city according to a very unscientific poll I took later that afternoon amongst the other tourists on the bus. I have to admit I loved Stockholm. If felt modern European, but anchored in a long history and unique all it's own.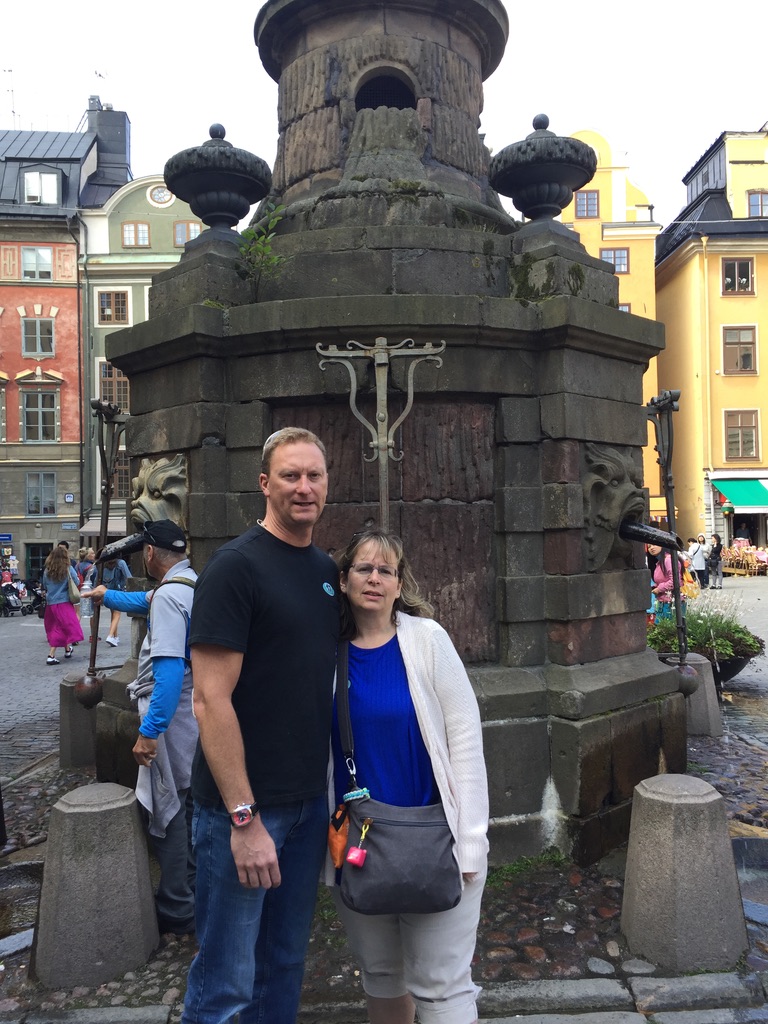 I have to stop here at this point and say that everywhere in every city we had been to took credit cards- no problem. And thank god because in Helsinki the currency is the Euro, Denmark is the Danish kronor, Sweden is the Swedish kronor and Russia's currency is the ruble, although Russia commonly took Euros at the tourist shops. We had brought cash with us and some euros, but mostly, we were relying on them taking credit cards, so we didn't have to lose out on the currency exchange process.
We did take a quick bus tour up to a little town called Sigtuna, Sweden to see some Runestones at an abandoned church which dated back to 1100 A.D. It was a beautiful afternoon and we had time to stop and shop, look around at the little town of Sigtuna.
After the stop in Sweden, we finally had our day at sea. It was glorious, and we took full advantage. We did a lot of relaxing, I did some writing, but we stayed busy as the same time. We saw Toy Story 4 and really liked it. The next stop was a little town in Denmark called Fredericia.